Buried hides are included in AKC Scent Work.  At the various levels starting in October 2019, odor will be buried in either Play Sand OR Water! In order to make the class fair and safe across the country, recent changes ensure that all hides will be buried in containers. The following describes what you need to know for Novice.
| | |
| --- | --- |
| Buried Hides Summary | Novice |
| Target Odor | Birch |
| # of Hides | 1 |
| # of Containers | 6 |
| Arrangement | 2 rows of 3 |
| Search Time | 2 min |
| Depth | 2 inches |
| Distance between containers | 36 inches |
For practice containers, you can use plastic shoeboxes.  They work great!  Remember that once a box has been hot, it's hot FOREVER.  When you get to competition, starting in October 2019, all buried hides will be in Play Sand and will have grates on top of them.  You can practice without grates.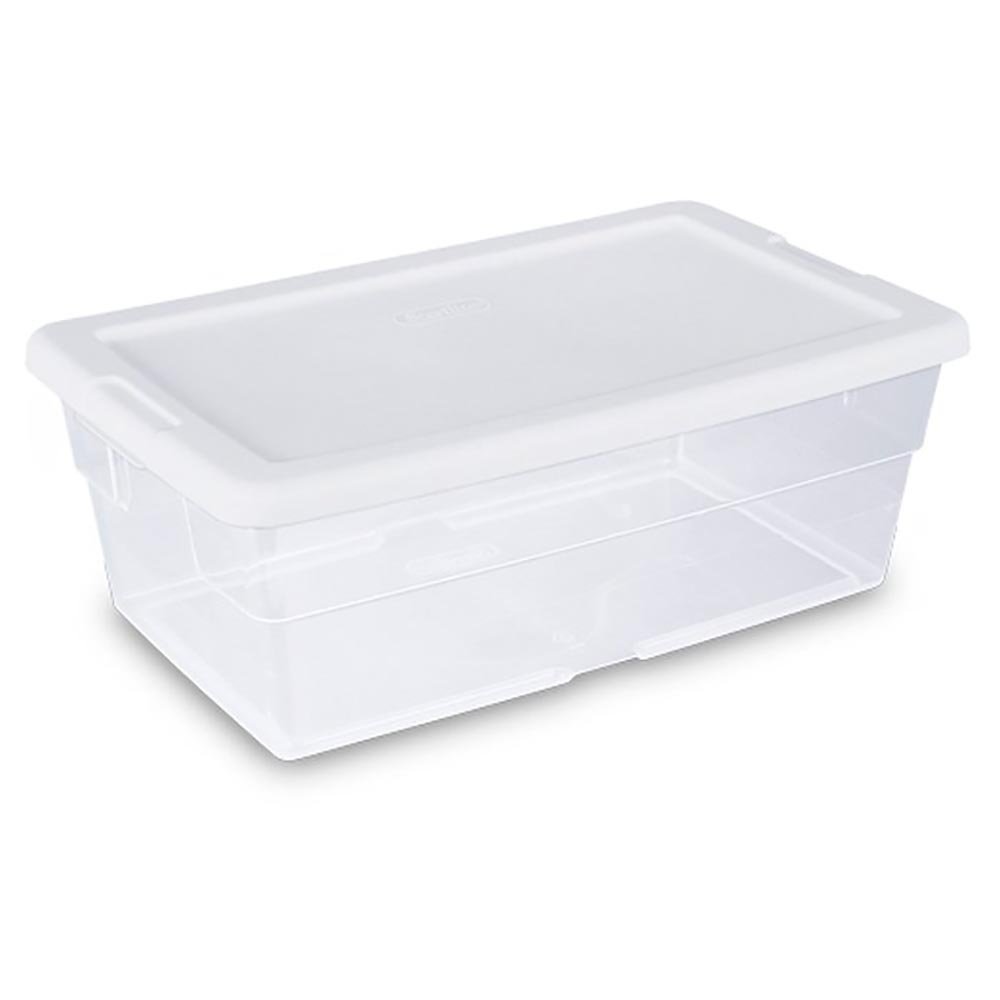 You can get a dozen on Amazon pretty inexpensively! Fill with at least 3 inches of Play Sand.  It's pretty clean and easy to use.
So since we are talking about AKC, let's talk briefly about how AKC prepares Qtips…  the Qtips are prepared with more oil than your dog is probably accustomed to.  The AKC has you put 2 drops of oil directly on a single Qtip.  Because Buried Hides are an AKC element, it's a good idea, for this exercise, to prepare your scented Qtip according to AKC rules.  BE SURE TO USE GLOVES!
Once you have prepared your Qtip via the AKC method, it's a good idea to do a little It's Your Choice with your dog because the odor will be so much stronger.
Use the following type of vessel to train for Buried Hides.  Recent regulation changes require judges to use a metal tea strainer as a scent vessel.  For training however, this type of vessel will do (however, if you would like to get a tea strainer to practice with, go ahead!)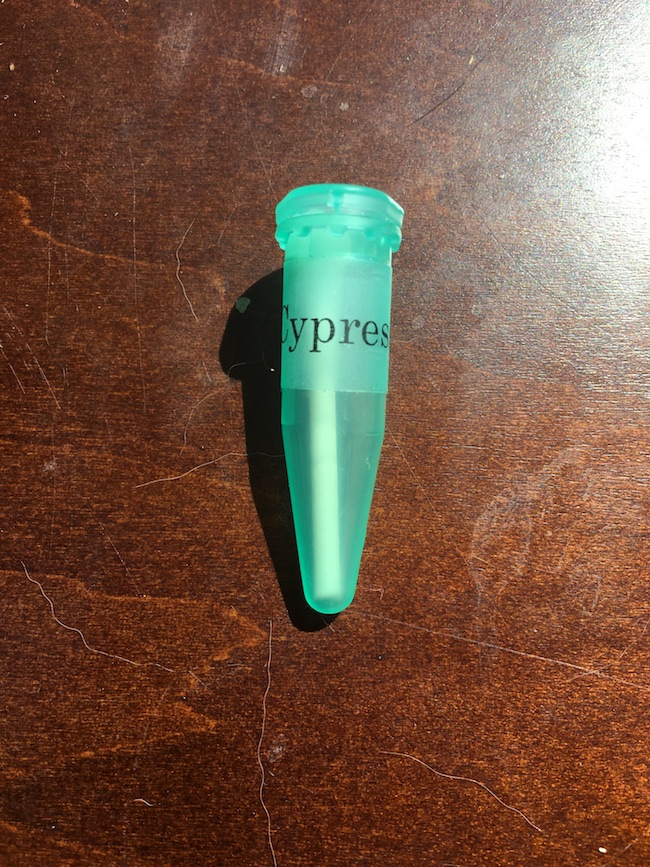 With this type of vessel, you can easily fit one Qtip and can push the vessel into the container of dirt or sand.
Once your dog has acclimated and understood the strength of AKC prepared Qtips, you can start to train Buried Hides. You can practice off leash…  this is the best way to start.  We want the dog working independently.  Later on, you will want to work on leash because that is what is required in the test.
Also, because we can't lift the boxes and remove them (like we would want to do currently because we don't want to encourage leaving odor), make sure you use a clear "All Done" cue.    And remember…  once the box is hot it is hot FOREVER.
Step 1: Vial Flush with Dirt
In step 1 we want to introduce Buried Hides without actually burying the hide!  In this case, we will push the vial into the dirt without covering the top.  This way the odor is still very accessible to the dog.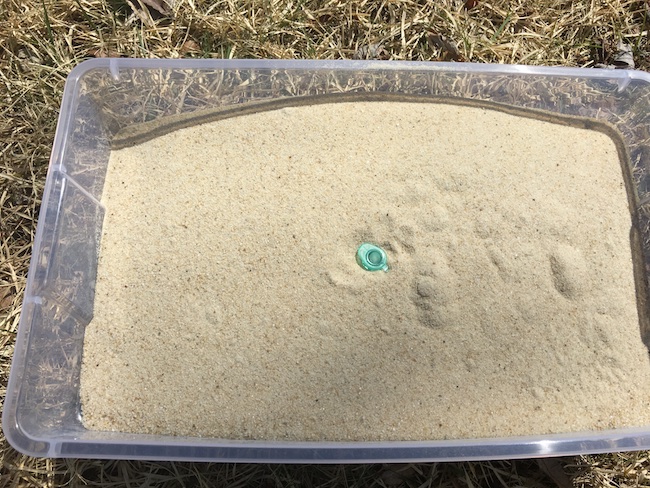 And…  start with only 4 containers…
Step 2: Push the hide in 1 inch
In the second step, continue to use only 4 boxes but in this case push the hide in by one inch.  It's starting to be buried!
Step 3: Push the hide 2 inches deep into the sand.
Step 4: Put out 6 boxes.  This is the level we need to work at for AKC Novice.
HOMEWORK:
Start with It's Your Choice and start to play with Buried Hides!